Botentekoop.nl connects buyers and sellers of boats. They have the largest amount of boats for sale in the the Netherlands. 
Botentekoop.nl got redesigned with focus on improving the user experience on the site. The previous site had a seperated mobile website. I've created a responsive design that works on both desktop, tablet and mobile formats. O
verhauled the homepage, search result page, productdetail page and advertisement placement flow.

Search Results Page - Mobile
​​​​​​​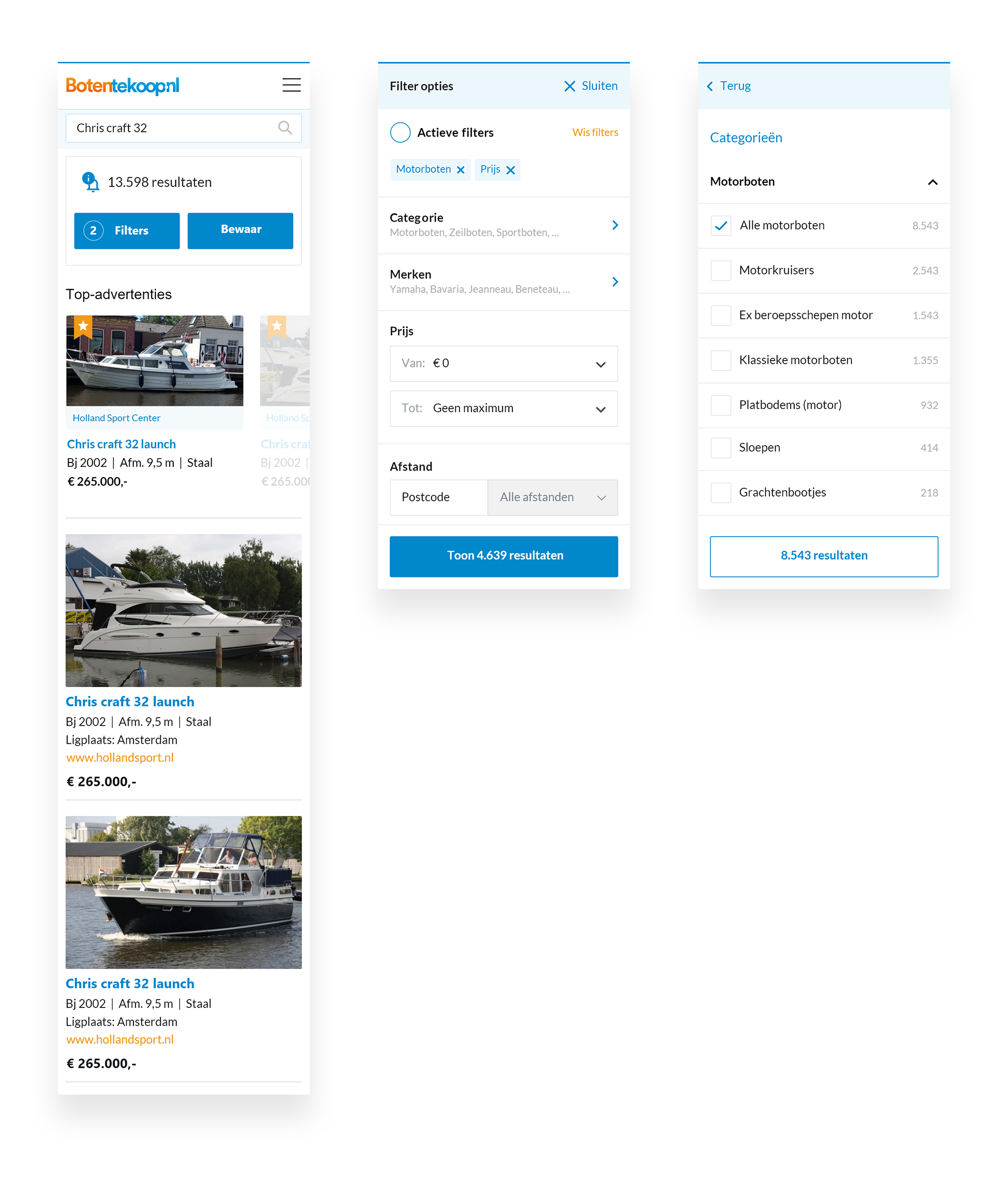 Search Results Page - Desktop
​​​​​​​

Product Detail Page - Desktop
​​​​​​​

We've added visualisation to the category select step and advertisment format step in the placement flow. This makes users put their advertisement online even faster than before.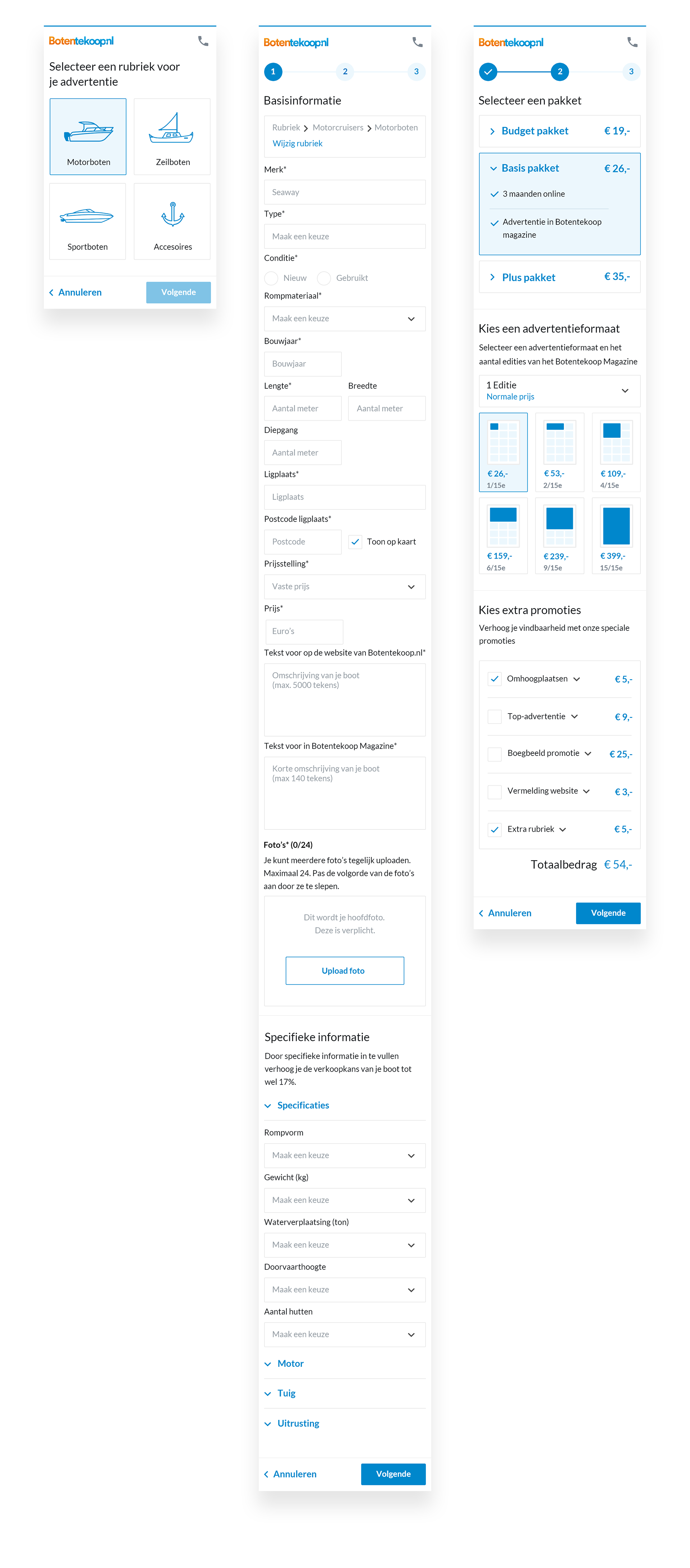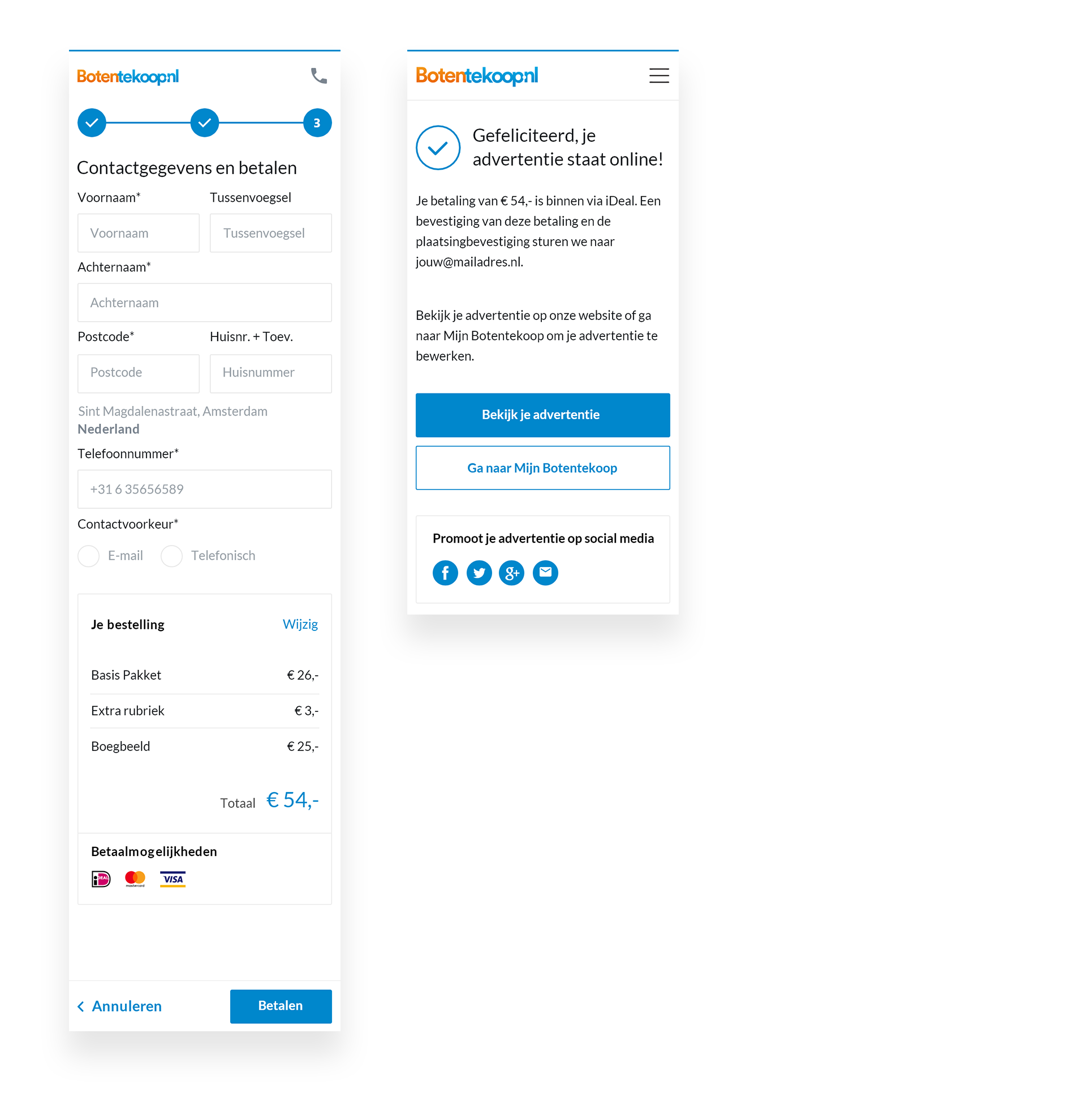 Place Product - Desktop
​​​​​​​